Affordable, private online counseling
Talk with a licensed, professional psychologist online
Hi, i'm Dr. Simone Negrini from Mindmatters. We are the n° 1 top rated counseling and psychotherapy practice in Bangkok, Thailand.
We decided to offer clients in all SE Asia, who cannot reach our office in Bangkok, a new confortable way to have counseling and therapy sessions from their home.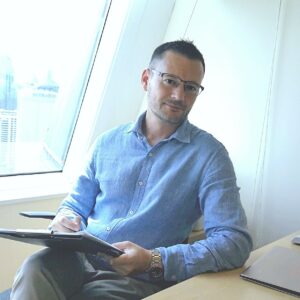 As a licensed clinical psychologist and CBT therapist i've helped clients to face and overcome difficulties such as anxiety, depression, relationship issues, personality disordes; both on standard therapy sessions in our office in Bangkok or via online counseling as well.
Online therapy is therapy delivered via the internet on an electronic device. The content of online therapy is just like in-person therapy, however, the sessions are held over a live video call. We use Skype as the main platform for online sessions but we are available also on Zoom or Google Meet.
Working with an online therapist is a convenient and affordable way to help you address issues that we face in our everyday lives. Like a standard therapy session, online sessions are one hour long.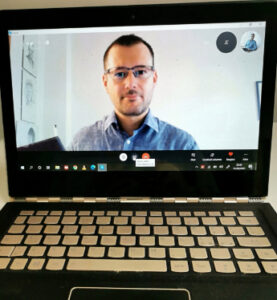 Advantages of online counseling and therapy:
Less expensive of a standard counseling session at the studio
Accessibility for people from remotely located geographical areas
Saves time and cost of travelling
Feel less vulnerable about opening up to your therapist by talking to them from the comfort of your home
Avoid running into known others
Our forms of payment for online sessions are Online bank transfert or PayPal.
Please feel free to contact us for any inquiry about the online sessions or if you would like to book an appointment with our therapist:
Email: [email protected]
LINE app ID: dr.simone